overraherbals
Regular price
Rs. 447.00
Sale price
Rs. 426.00
Unit price
per
Sale
Sold out
Introducing Diabeat DiaFlour, a revolutionary multigrain atta specifically designed to cater to the specific needs of diabetics. Diabeat DiaFlour is the perfect addition to your diabetes care routine and will help you maintain normal sugar levels while enjoying your favorite foods. If you want to control your diabetes and improve your health, try it today.

Diabeat DiaFlour is a diabetic-friendly, low-GI atta made from a blend of nutrient-rich grains, carefully chosen to ensure optimum sugar control.

As a result of Diabeat DiaFlour's unique formulation, glucose is absorbed slowly and steadily, so blood sugar levels aren't spiked suddenly.

Diabeat DiaFlour is the ideal addition to any diabetes diet since it is low in carbs and sugar-free, so you can enjoy your favorite foods without compromising your health.

Diabeat DiaFlour is also an excellent option for those who want to incorporate more low-carb foods into their diet. As a result of the high fiber content, you will stay fuller longer, and the slow absorption of glucose means that you won't experience sudden sugar cravings or hunger pangs.
Diabetic Friendly
Glycemic Index < 45 – Manage Blood Glucose Levels
Healthy Heart – Lower Lipid Levels
Sustained Energy Levels
Improving Mental Performance
Better Weight Management
Share
View full details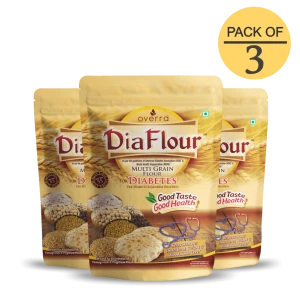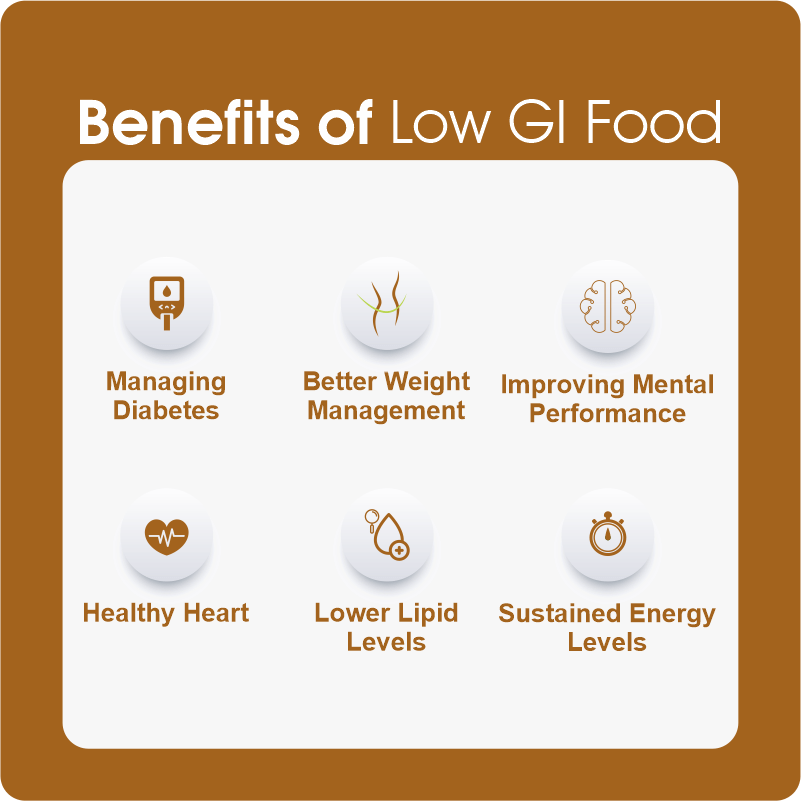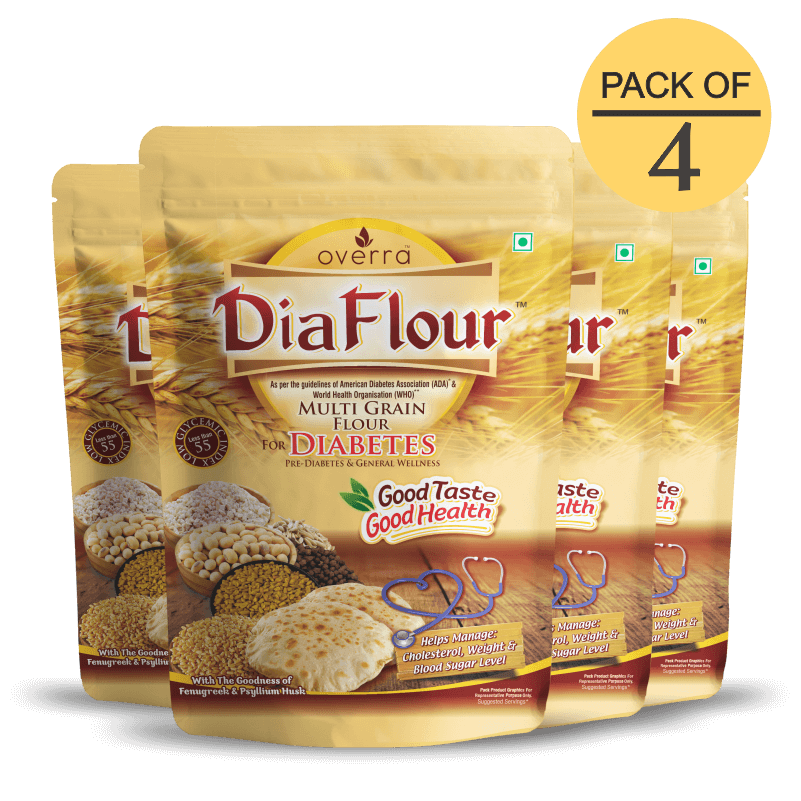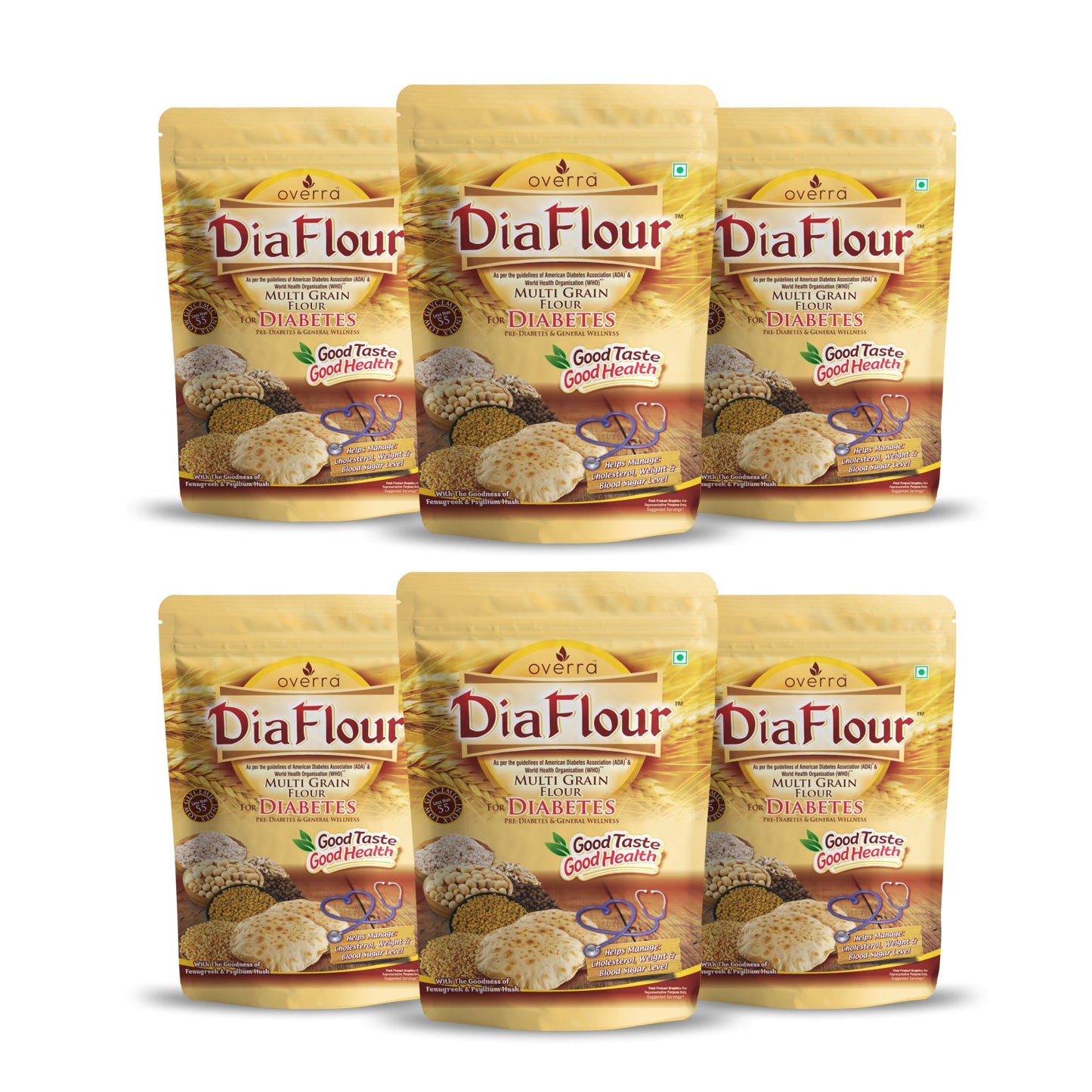 Low GI Multigrain DiaFlour
Overra has extended its scientific processes and innovative techniques to reduce the glycemic index of major food grains like rice, whole wheat flour and multigrain flour. With the underlying philosophy that healthy grains make healthy foods, Overra has transformed these food grains such that they can be used to create good foods for diabetics. They form the foundation for healthy nutrition for diabetics, prediabetics and wellness conscious-customers.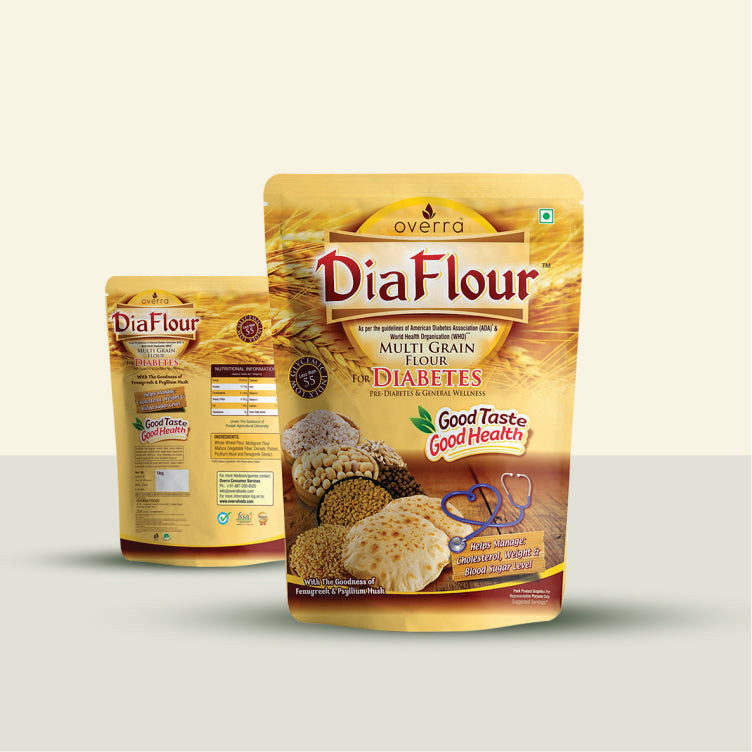 DiaFlour Low GI Multigrain Flour
Low Glycemic Index (GI) DiaFlour is a type of flour that has a low impact on blood sugar levels, making it a healthier option for people with diabetes or other blood sugar-related conditions. Fenugreek, green peas, defatted soya, oats, psyllium husk, barley, and wheat are all ingredients that can be used to make low-GI flour. Each ingredient contributes to the flour's unique texture, flavour, and nutritional profile. Fenugreek and green peas have a nutty flavour and are high in fibre, while defatted soya and oats are rich in protein. Psyllium husk is a plant-based fibre that helps regulate blood sugar levels, while barley and wheat are also high in fibre and nutrients.