overraherbals
Regular price
Rs. 380.00
Sale price
Rs. 340.00
Unit price
per
Sale
Sold out
Diabeat Herbal Lemon Tea will enliven your mornings in a healthy and wholesome way. This pre-mix tea brings together the freshest tea powder, zesty lemon flavour and Diabeat' diabetic friendly sugar. So it's made from all things good! Just add hot or cold water and your tasty herbal lemon tea is ready. This product is ideal for diabetics, prediabetics and health-conscious individuals.
Diabetic friendly
Glycemic index < 50 – manage blood glucose levels.
Healthy heart – lower lipid levels
Sustained energy levels & improving mental performance.
Better weight management
Diabeat Herbal Lemon Tea is a refreshing and delicious blend of herbal lemon tea that can be bought online, perfect for those who are looking for diabetic food options. This tea is an ideal choice for anyone who loves the taste of lemon tea but wants to stay healthy and control their blood sugar levels.

Diabeat Herbal Lemon Tea is made from natural and organic ingredients, making it a great choice for those who prefer vegan food options. It contains a unique blend of 7 herbs, BITTER GOURD, BLACK PEPPER​, JAMUN SEED, GINGER, CINNAMON, NEAM LEAVES, FENUGREEK, make this lemon tea a perfact masala tea or masala chai. which is known for its ability to help regulate blood sugar levels. This makes Diabeat Herbal Lemon Tea an excellent choice for anyone looking for a beverage that not only tastes great but also supports their overall health and well-being.

With its unique blend of natural ingredients and refreshing taste, this tea is sure to become a favorite among tea lovers everywhere. So why wait? Buy Diabeat Herbal Lemon Tea online today and start enjoying the many benefits of this delicious and nutritious drink!
Share
View full details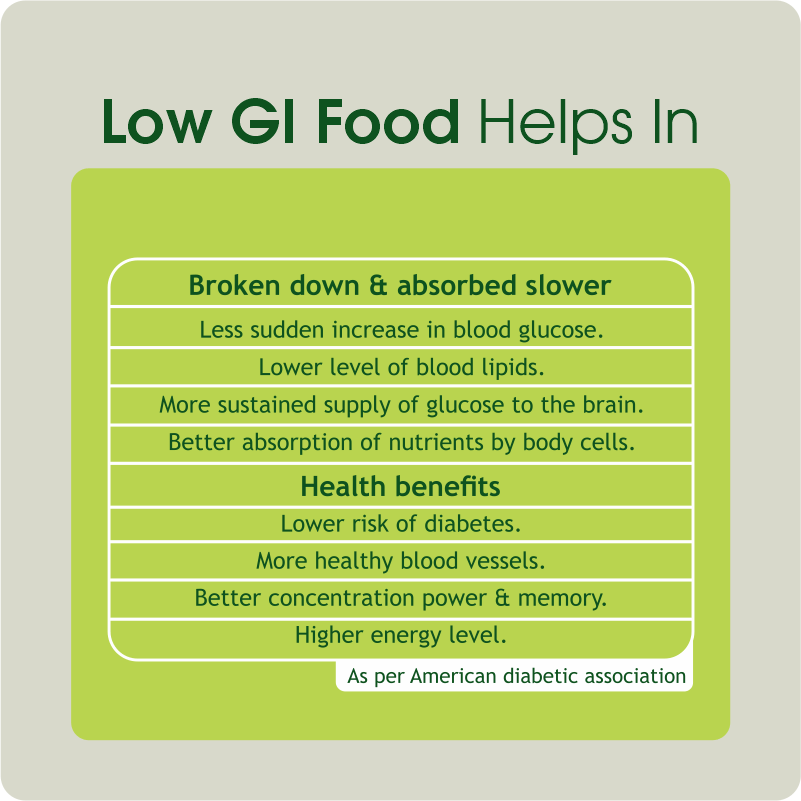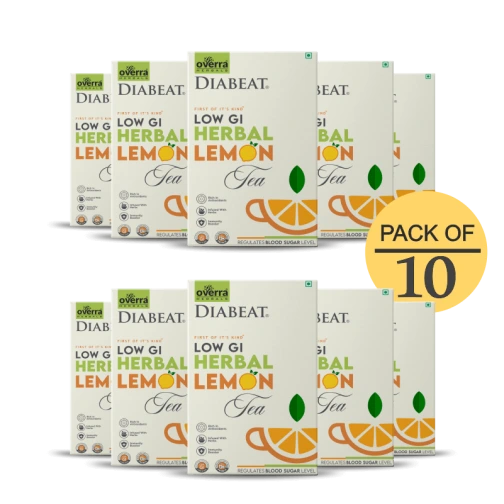 Diabeat Low GI Herbal Lemon Tea
Diabeat Herbal Sugar is the result of 10-years of extensive research and product development efforts. The makers of  Diabeat felt the need to create a product that would enrich the lives of diabetics and prediabetics such that they would not have to compromise on their food and certainly not on their lifestyle. With this spirited goal, the company developed the world's 1st and only low glycemic index sugar that is fit for consumption by diabetics and prediabetics.
Diabeat Low GI Herbal Lemon Tea
Diabeat Herbal Low GI Lemon Tea is a unique blend of herbal ingredients that offers a refreshing and healthy option for individuals looking to regulate their blood sugar levels. It is formulated with low GI ingredients and has a low impact on blood sugar levels, making it a great choice for individuals with diabetes or other blood sugar-related conditions. The tea has a tangy lemon flavor that provides a burst of freshness in every sip. It is a low-GI beverage that can be enjoyed hot or cold. In addition to its great taste, Diabeat Herbal Low GI Lemon Tea is rich in antioxidants and other beneficial nutrients that help support overall health and wellness.
INNOVATIVE FORMULATION
The Overra Herbal extract formulation is a proprietary aqueous herbals extract with inulin mimicking & insulin resistance lowering properties. Extract is colorless, odoeless and tasteless. This extract is used in products to render them Low GI.